Research on Environmental Issues
Middle School Science Blog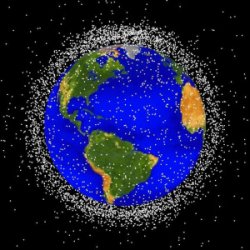 Earlier in the school year, to cap off our unit on the environment, my 6th graders completed an environmental issues research project and presentation. This project was a great opportunity for the students to demonstrate both their public speaking and tech skills, as well as provide a forum for student-directed learning. Each student had a chance to teach their peers about their topic and lead a demonstration or activity related to their environmental issue. They did a fantastic job and came up with activities that really enhanced their presentations. The students were engaged and supportive of their peers.
Just a few examples of their demonstrations/activities:
Noise Pollution – using a decibel app, one student asked the class to take part in different activities and monitored the noise level. The student then compared the noise level in the classroom to their equivalents such as jack hammers or traffic.
Garbage Patch – using a tray with an ocean/coastal scene decorated with items attached to magnets, one student demonstrated how gyres in the Pacific Ocean move plastics from the coast to the Great Garbage Patch by sliding magnets under the tray.
Poaching – each student took part in a role-playing game modeled after "Assassin/Spy". Each student was given a role card (such as an elephant, tiger, or poacher). As they played the game, students had to find the poacher to save as many animals as they could.
Materials
Peer review sheet (pdf)
this was for personal note taking, not shared with the presenter
Planning
Day 1 – Introduction and pre-research, students pick their top 10 choices
Day 2 – Students pick topics and brainstorm 10 guiding questions to help guide their research