Environmental Issues that Affect our Community
Environmental Factors Impact Our Health
Recently I cared for a veteran who shared with me that he had been exposed to many environmental factors throughout his service to our country, which have had a drastic impact on his health status.
We talked about the long-term effects of being exposed to chemical agents and how they impact our soldiers around the world. I shared my gratitude with him and thanked him for his service.
While I was reflecting on our conversation, I realized that I too am exposed to environmental factors that impact my health, everyday in the United States: the air we breathe, the water we drink, and the food we eat.
Contamination and chemical exposure may not be common topics we discuss at the dinner table, but this week I wanted to explore a bit of research and share it with you.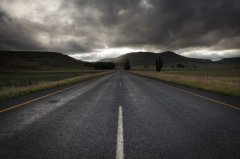 Polluted air
Healthy People 2020's discussion on outdoor air quality states "poor air quality is linked to premature death, cancer, and long-term damage to respiratory and cardiovascular systems."
Progress has been made to reduce unhealthy air emissions, but, in 2008, approximately 127 million people lived in U.S. counties that exceeded national air quality standards. Decreasing air pollution is an important step in creating a healthy environment.
For more information about air quality in your community, check out Oregon's Department of Environmental Quality website at .
Also, you may be interested in visiting, which is a website from the American Lung Association that grades counties across the country for air quality based on EPA-reported ozone and particle pollution.
While there is no monitor collecting data on Yamhill county, nearby counties received the following air quality grades: Washington – A, Multnomah – B, Marion – B, and Clackamas – C.
Polluted water
Water is a necessity to sustain life. In the U.S. there is increasingly polluted natural water, by chemicals and waste. It is often this water that becomes the public's drinking water or water that is used to grow food we eat.
Healthy People 2020 states "surface and ground water quality applies to both drinking water and recreational waters." Contamination by infectious agents or chemicals can cause mild to severe illness.
Protecting water sources and minimizing exposure to contaminated water sources are important parts of environmental health.
The United States Environmental Protection Agency provides information for Oregon drinking water at the following link . From that page, you can access your local drinking water quality reports and gather more information.
Polluted food
The United States Department of Health and Human Services provides a great website about food safety at . This is a great website for you to visit frequently to learn more about the latest food related news and government recommendations.
The National Institute of Environmental Health Sciences
The National Institute of Environmental Health Sciences list the following "carcinogens, Bisphenol A (BPA), dioxins, electric and magnetic fields, endocrine disruptors, lead, mercury, mold, nanotechnology, ozone, pesticides and radon" as environmental agents that may be linked to health problems and states "these topics are chemicals or factors in the environment to which humans are exposed that may cause adverse health effects" (NIEHS, 2012).