Current Environmental Issues in India
Environment Current Affairs 2017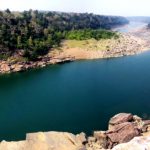 The National Green Tribunal (NGT) has passed a slew of directions, measures, fines, and strict deadlines to rejuvenate River Ganga.
It declared 'No-Development Zone' along an area of 100 metres from the edge of the river in the stretch between Haridwar in Uttarakhand and Unnao in Uttar Pradesh. This zone must be turned into green belts.
NGT directions
The NGT has banned dumping of waste of any kind within 500 metres from the edge of River Ganga. Rs. 50, 000 environment compensation will be imposed on anyone who dumps waste in the river. The apex environment regulator also directed all authorities concerned to complete various projects including setting up of a sewage treatment plant and cleaning drains within two years.
The NGT also directed Uttarakhand and Uttar Pradesh governments to formulate guidelines for regulating religious activities on the ghats of Ganga River or its tributaries. It also ordered to stop indiscriminate extraction of groundwater from all industrial units falling in the catchment area of Ganga River.
The NGT also directed Uttar Pradesh government to be duty-bound to shift tanneries within six weeks, from Jajmau in Kanpur to leather parks in Unnao or any other appropriate place.
It also appointed a supervisory committee, headed by the secretary of the Union Water Resources Ministry and comprising IIT professors and officials from UP government to oversee implementation of the directions passed in its verdict. It also asked the committee to submit reports at regular intervals.
Tags: Environment • Ganga River • National • NGT • No Development Zone
The National Green Tribunal (NGT) has imposed nationwide blanket ban on the use of kite strings (manja), made of nylon or any synthetic material on the grounds that it poses a threat to animals and humans.
The judgement of Tribunal came on a plea filed by animal rights body People for Ethical Treatment of Animals (PETA) and others.
Petition
The petition filed by PETA and others had contended that 'manja' poses a grave threat to humans and animals as a number of deaths are caused by it every year. It has also alleged that sometimes these strings coated with sharp metals, traps and kill migratory birds. It also claimed that minor children were engaged by the cottage industry for the manufacture of 'manja', which caused respiratory problems as they inhaled harmful substances which were detrimental to their health.
NGT Judgement
The Tribunal has directed all state governments to prohibit the manufacture, sale, storage, purchase and use of synthetic manja or nylon threads and all other synthetic strings used for flying kites with immediate effect. It also ordered the authorities across the country to ban import of any synthetic manja or nylon thread or other similar threads coated with synthetic substances.
About National Green Tribunal (NGT)
The NGT was established in 2010 under the National Green Tribunal Act, 2010 for effective and expeditious disposal of cases relating to environmental protection and conservation of forests and other natural resources.
It is a specialized body equipped with the necessary expertise to handle environmental disputes involving multi-disciplinary issues. It also includes enforcement of any legal right relating to environment and giving relief and compensation for damages to persons and property and for matters connected therewith.
It adjudicates matters relating to Water (Prevention and Control of Pollution) Act, 1974; Air (Prevention and Control of Pollution) Act, 1974; Environment (Protection) Act, 1986; Public Liability Insurance Act, 1991; Forest Conservation Act and Biological Diversity Act.
The NGT is guided by principles of natural justice and not bound by the procedure laid down under the Code of Civil Procedure, 1908. It is mandated to make and endeavour for disposal of applications or appeals finally within 6 months of filing. New Delhi is the Principal Place of Sitting NGT. Bhopal, Pune, Kolkata and Chennai are other regional sitting of the Tribunal.