Most Serious environmental Problem
Climate change 'most serious' environmental issue for New Zealand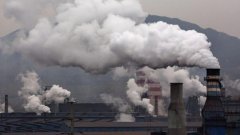 KEVIN FRAYER/Getty
Climate change is a global problem. Urban areas are key to reducing carbon emissions, says an environmental report.
Climate change is the most serious environmental issue New Zealanders face, according to a new report by the Environment Commissioner.
Dr Jan Wright said there was "no question" climate change was worrying and had flow-on effects, in her commentary on the government's Environment Aotearoa 2015 report. That report had singled out rapid growth in dairy farmland and surging carbon dioxide levels as twin threats to the country's environment.
"[Climate change] will impact on the health of our sea, land, and freshwater, our unique and precious biodiversity, and our economy, " she said.
SUPPLIED
Dr Jan Wright, Parliamentary Commissioner for the Environment, wants the government to prepare a report of action priorities.
Urban areas would be vital in reducing global greenhouse gas emissions, particularly from transport.
READ MORE:
* Houses will be 'red-zoned' due to climate change - Environment Commissioner
* Environment Commissioner warns resource management reforms 'go too far'
* Environment Minister Nick Smith takes a dip in the Manawatu River
* Winston Peters uses Orewa speech to claim RMA changes on separatist track
* Government backs off fundamental changes to resource management law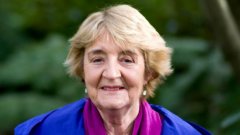 "We must plan and develop our cities so that they are low-carbon as well as affordable."
Climate Change Minister Paula Bennett pointed to the "momentous" Paris agreement where 175 countries signed up to lowering emissions.
"Pressure is on us now to make sure that we keep up with that momentum - that actually it's not just the signing of a document but that it's real action."
Innovations were being made in transport and electric vehicles, agri-research and renewable energy - but there was "always more" that could be done, she said.
The Government had a work underway to look at the "options" to meet New Zealand's commitment to get emission levels down to 5 per cent below 1990 levels by 2020.
Bennett said planning and development was primarily the responsibility of local councils and businesses.
Green Party co-leader James Shaw backed the call to bring down transport emissions, which he said was the "fastest and easiest" option.
He said the report was just another account of ever-increasing temperatures from climate change and New Zealand needed to "get our act together and do something about it".
"Under the National Government New Zealand's greenhouse gas emissions have increased about 20 per cent, " Shaw said.
"That is when we've had an emissions trading scheme, the whole point of which is to reduce emissions - so clearly we're going in the wrong direction."