Minnesota Environmental Issues
Northeastern Minnesota Environmental Issues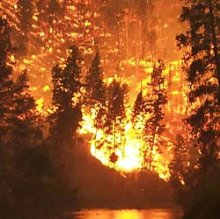 Far and away, Metallic Sulfide Mining represents the greatest current threat to the BWCAW and its environs. The extraction of heavy metals – gold, copper, palladium, nickel and others – from sulfide bearing ore has the potential to contaminate waters flowing into the Wilderness. This would be lethal to fish, plant life and other species. Such mining practices elsewhere have inevitably led to huge environmental failures and to taxpayer clean-up costs in the millions of dollars. Core sample drilling has already begun within a mile of the BWCAW boundary. NMW continues to monitor and analyze the permitting process, advocate for more rigorous laws and regulations in the Minnesota Legislature and Congress and inform the public of near-certain dangers.
Learn more about Sulfide Ore Mining
Northeastern Minnesotans for Wilderness opposes the wolf hunt established by the Minnesota Department of Natural Resources (MNDNR) in 2012 and continues to look for ways to stop it.
NMW recognizes that a healthy population of wolves is essential to the ecological health of the Boundary Waters Ecosystem. Wolves are also at the heart of the way humans perceive the BWCAW, and of enormous spiritual and cultural significance to native people of this region. It is NMW's position that the killing of wolves should not be allowed within the BWCAW and that there should be no recreational hunting or trapping of wolves in Minnesota.
Wildfire Policies in the BWCAW
The 2011 Pagami Creek fire brought the issue of wilderness wildfires to the foreground. Review of USFS actions indicates that they acted admirably in a difficult situation. NMW will continue to advocate for the policy that fire is a major source of BWCAW renewal and that fires within the wilderness should be allowed to continue to burn as long as no threats are posed to persons and property outside the BWCAW. NMW will continue to examine specific policies of fire management within wilderness and will support practices that are consistent with science-based strategies.