Lake Superior Environmental Issues
Lake Superior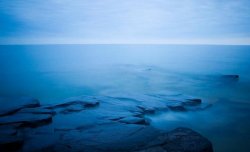 Although Minnesota is rich in lakes and streams, Lake Superior is easily the most spectacular waterbody in Minnesota.
Despite its immense size, Lake Superior is surprisingly vulnerable. The year-round cold temperatures of Lake Superior and small amount of nutrients entering the lake result in a simple and fragile food chain. Because Lake Superior is nourished by forests and watered by streams, changes on the land become changes in the lake. We find algae blooms in Lake Superior bays, decreasing clarity in the western arm of the lake, contaminated sediment in the Duluth-Superior harbor and toxic contaminants building up in the food chain.
What we can do to protect Lake Superior
Unlike waters such as the Mississippi and Minnesota Rivers, most of Lake Superior has never suffered the extreme degradation that once characterized these rivers. Slowly, carefully, and with considerable effort and expense, those waters are being reclaimed. The challenge with Lake Superior is to keep it as clean as it is now and to clean up the problems that have been found. The Minnesota Pollution Control Agency (MPCA) is tackling the restoration and protection of Lake Superior through a variety of approaches. Our Lake Superior programs include the following (note that the MPCA staff listed below can also be reached at 1-800-657-3864)
Lake Superior barrels
For information about the cooperative efforts of the MPCA, U.S. Environmental Protection Agency, and U.S. Army Corps of Engineers to locate and recover barrels dumped by Honeywell Corp. into Lake Superior in the 1960s, please visit the Lake Superior barrels page.