Environmental Issues in Wisconsin
Sand mines in Wisconsin unearth environmental problems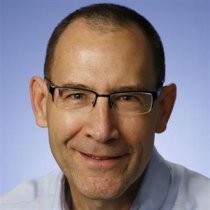 By of the Journal Sentinel
The fast-growing sand mining industry is grappling with a rising number of environmental problems across western Wisconsin.
Many of the cases involve water pollution — where vast piles of sand, sediment and dirt have washed off properties, often after heavy rains, and contaminated waterways.
Since November 2011, the Department of Natural Resources has issued 20 notices of violation to 19 companies, according to agency records. The notice is a formal letter alleging a violation of state environmental regulations.
Five companies alone violated their storm-water permits in April and May, the DNR says, when rain and melting snow washed debris into streams and wetlands in Barron and Trempealeau counties.
Three of the DNR's cases have been referred to the state Department of Justice for prosecution, where a spokeswoman said all remain under review. Other cases could go to the attorney general, DNR officials said last week.
The enforcement activity highlights the difficulties in the early going for an industry that's mushroomed as sand companies supply a key ingredient for a practice known as fracking, a controversial technique used to extract oil and natural gas.
There are also worries in the environmental community that the DNR should devote more resources to sand mines, which in some cases are not inspected before they open.
Fracking uses water, chemicals and sand under high pressure to extract oil and natural gas from deposits that previously had been considered impossible to reach. The shape and hardness of western Wisconsin sand is highly coveted because its special characteristics help keep fractures open.
Many environmentalists have expressed concerns about the effect of fracking because, among other things, it can potentially harm groundwater supplies.
But the technique is also the prime reason the United States is becoming less dependent on foreign oil. U.S. oil and gas production companies added 3.8 billion barrels of oil reserves in 2011, the U.S. Energy Information Agency reported on Thursday. The increase is the largest in a single year since the agency started tracking the numbers in 1977.